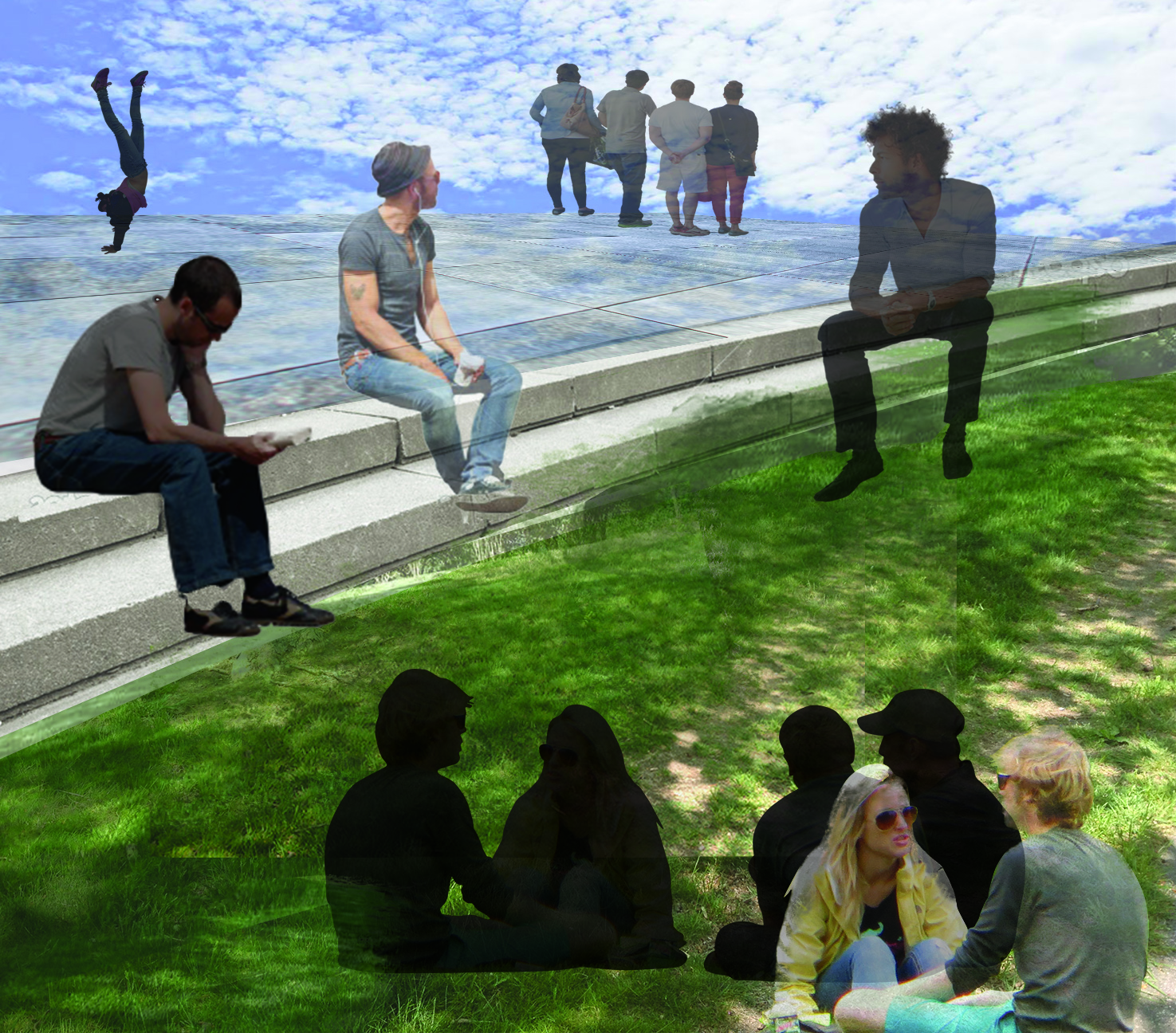 Render Climate Change Museum
A design to create the urban living room. Steps allow for sitting, communication and enjoyment. The proximity to the subway offers easy access for locals and tourists. Two buildings unite to create a courtyard as a haven away from the hustle and bustle.
Concepts created in Revit, Photoshop
Sketch
Concept sketch for the plaza
Ground Plan - Detail
1. Entrance Point
2. Courtyard
3. Exhibition Spaces

The courtyard (2) serves as the center for this Urban Living Room. Providing lawn in the summer and a space for Ice Skating during winter months. The Exhibition spaces face Sixth Avenue opening an opportunity to draw in locals and tourist into the climate change complex.

 
Masterplan - Ground Floor Plan
Climate Change Plaza proposal:

Designing the Climate Change Museum.
This proposal presents a two building structure that creates a central courtyard designed to draw in the public.
The Climate Change Plaza courtyard serves the public as a place to relax, communicate and to learn about the global problem of climate change. The structure faces Canal Street in the vibrate neighborhood of Soho. Soho has been a popular place for artists, fashion professionals and tourists since the 1980's. As urban development increases, the goal of this design is to back away from the highrise typology.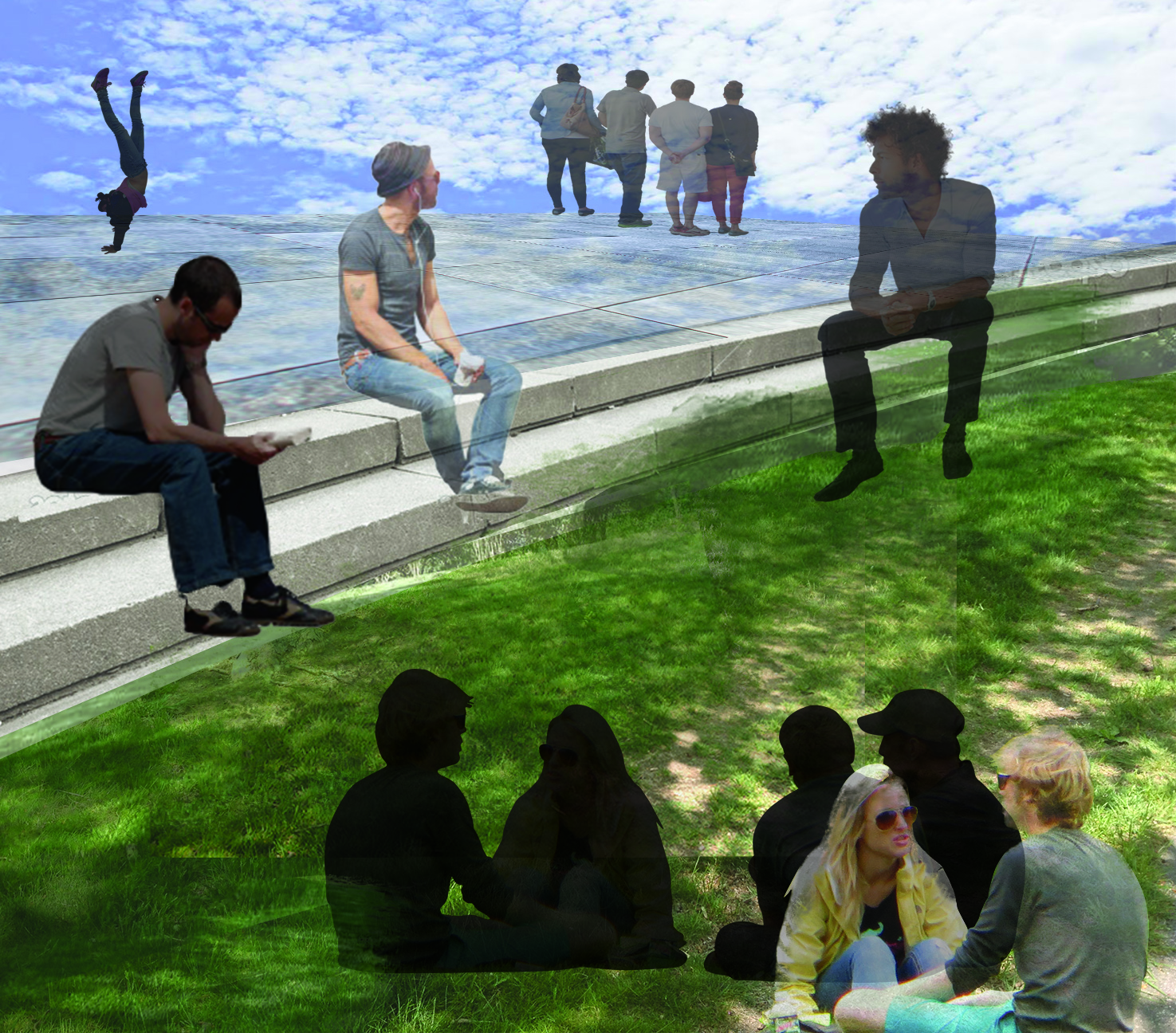 User Experience
Plaza for visitors to interact with people from the community interested in climate change
Perspective
Phase one Climate Change Museum Proposal
Perspective
Knowledge Points where visitor can become informed of the effects of climate change on the earth.